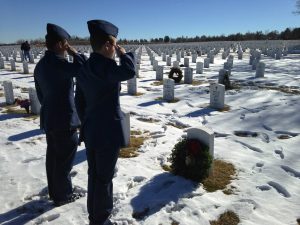 Each sponsored wreath costs $15   
Step 1:  To order online on our secure portal press here.
 (Skip step 2 if it does not apply)      
Step 2:  If you cannot be present on WAA DAy December, 14, 2019 at 10 AM, and wish us to place the wreath(s) for you please, make a grave specific request to waa.ftlogan@gmail.com after ordering. Please include a phone number so I can contact you as I will have questions.